Post by leriel on Jul 4, 2021 22:07:05 GMT -5
"Huntmaster", Hallie rolled the word around her tongue "H u n t m a s t e r, my first and most likely only courtly appointment, Huntmaster of Cloudstone." She grinned at the wolf lying by her side, running her fingers lazily through her coat. "Can't say I am not chuffed!" Laying her head back at the tree trunk, she looked up through the dappled sunlight streaming through the canopy above. "Big shoes to fill Salt, huge shoes even, Ting had quite a reputation, I would have dearly liked to learn from her. Ah well, that was not to be. I will have to muddle through. Do my best and not show when things hurt, cause eventually.. well they stop hurting hey girl?" Salt whimpers a little as if agreeing.*
Hallie closes her eyes lost in her own thoughts for a while. "We are going to be busy, have to make all the dots join up and form a circle.." She bites her lip. "See how that goes."
Picking up the paper beside her she writes down a few more notes. "Let's get the simple stuff sorted first hey and see if we can find Fero next. Don't want to be stepping on anyone toes, well maybe Joram's." Salt barks and she chuckles and makes to stand up, tucking the list in her pocket, raising her arms over her head in a stretch. "With any luck Fero should be back from his own hunt soon."
"Well then, I should start with the first item on the list. Got to keep Alize happy and our stomachs full, so I am off to see Deri. You should go do some hunting on your own Salt my girl. You're not to eat what I acquire mind." She glances sternly at the wolf who looks back with eyes that suggest devoted affection for her master but whimpers at the tone of Hallie's voice. Hallie nods, and gives the wolf a small shove in the direction of the woodlands. "Off you go then!"
Jumping off the caravan she spied Coops waiting for her, she held up a wicker cage smiling. "I am hopeful!!", Coops now by her side they walk out the Southgate to Derri's farm.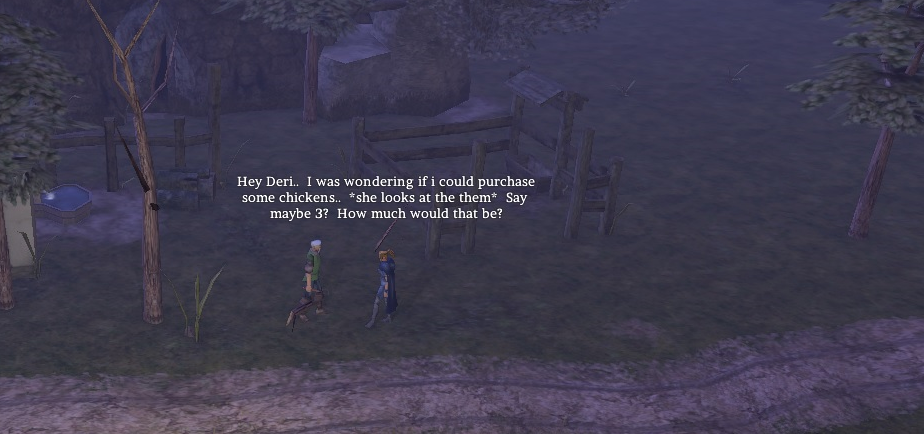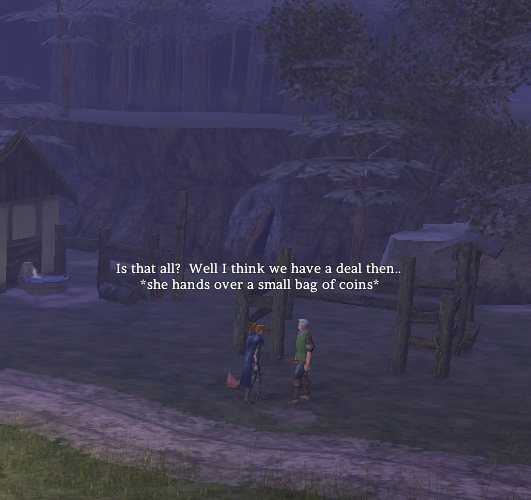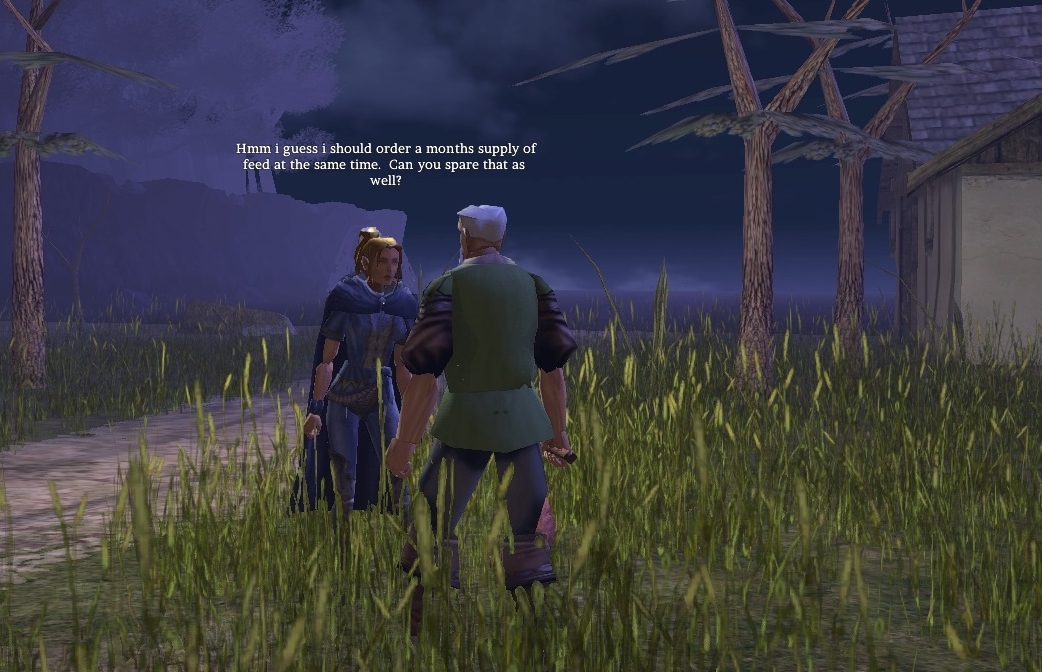 "If they go alright Derri, I'll be back for more. Thankyou for these as a start though!" Satisfied she looks at Coops. Zook please?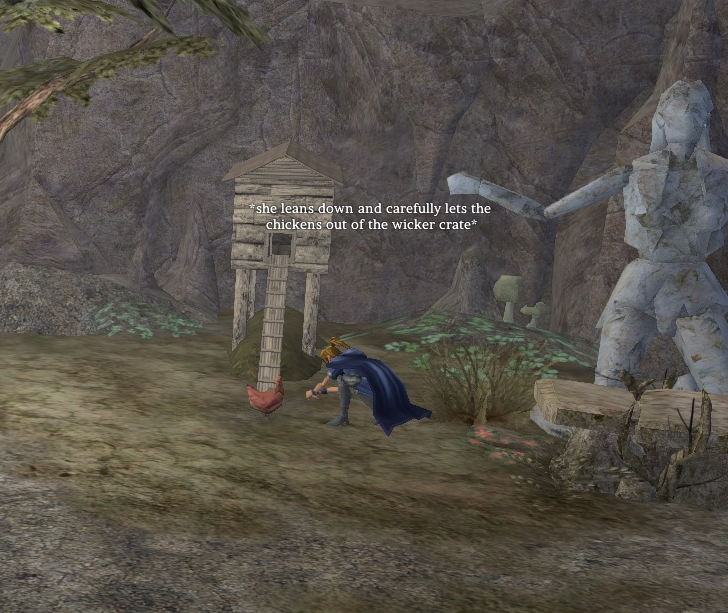 "Well that's the first thing sorted, one chicken coup now populated.
*She looks up at Coops laughing.* From small beginnings..