Post by Tytillandus on Mar 8, 2018 9:47:29 GMT -5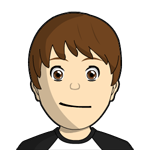 A young man steps towards her from where he has waited near the door. He is very fit, but otherwise unremarkable, accepting perhaps the look of relief on his face when he sees her. He bows low, then says, "Good evening, Mistress, I trust your hunting went well?" Her smile grows even bigger as she hands him a folded, thick blue scarf from her left hand, then unbuckles and hands him a thin scabbard, decorated with golden threads and containing a rapier, as she says, "Frustrating at first, but very well indeed by the end."
    "Some beautiful flowers came while you were taking your exercise, and a note. Quite extravagant this time of year," he says. ''Hmmm," she nods, then says, "A bath can wait till we get home. Attend me in the dressing rooms so you can do something with my hair, then while I pray have the flowers brought by the pool." Nodding he points to the note posted nearby, saying, "Also there is this." Raising a brow, she rips the paper from the tack, bringing it close to read. Shortly she laughs out loud, "Special kinship!" She crumples the paper and tosses it over her shoulder. The young man dutifully pick up the paper and followers her deeper into the temple.
The tall woman enters the temple the next day, but this time with a more normal appearance. This time she wears a spotless long red dress tailored similar to the priestess's, but made of rare, imported silks. This time her hair is flawless, raven curls framing her face and cascading over her shoulders. This time the fit young man enters with her, and neither one looks to the posted bills near the door.
Without a word they split. He goes left, speaking briefly with Miranda and making a very modest donation. She continues deeper into the temple, past the pool, and spends 10 minutes or so in prayer, kneeling before the statue of Lady Firehair. Then she returns to the first room and takes a seat at the piano. After a few simple, then increasingly complex warm-up exercises, she plays and sings a popular but simple love song. Her performance is captivating and it is possible that many of the temple patrons would stop what they are doing to listen.
As she finishes, her man walks up to the piano, his arms full. He sets a simple vase on the piano, then a small, fancy blue box, with a sealed note attached with a red ribbon. He then begins to arrange 14 blue roses in the vase and says, 'More extravagance delivered for you.' She pulls the ribbon and opens the box to reveal small orc shaped chocolates. Taking one in hand she opens and reads the note as she eats the first chocolate. ''Mmmmm', a hum of pleasure issues from deep in her throat. "A man that actually listens, what could be more delicious,' she says, ' Or more dangerous.'
"Perhaps his song should be arranged for the harp," she says with a sly smile. Then she begins to play a jazzy base heavy tune on the piano, sometimes humming along, and stopping often to replay a counter melody a little differently. To some of the listeners, this might seem to take a very long time, and some might go on to their business. To others, it might seem only a few moments before she moves to the harp to sing her new song.
Subtract the drums and her song would sound something like this. *hat tip to Robin Stine*