Us vs Them
Jun 24, 2017 19:58:27 GMT -5
via mobile
Post by hellscream123 on Jun 24, 2017 19:58:27 GMT -5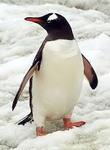 There is no "them" on this server. There is only "us." And what we make of it.
It seems to me that if your purpose is to advance your chars story and partake in advancing other chars stories then the pvp rules make your task much harder.  After all only the winner is allowed to use that rp in advancing their story... the loser just wakes up dead with no story.  Why not allow losers to advance their story too? (yes, Lily is a loser)
How can you not have 'Us vs Them' if only the winner of pvp is allowed to advance their story?
You can call me an Us if you wish... but I sure feel like a Them.  Perhaps the popularity of this thread speaks to the chance that I am not the only one. 
You can not becime us and them because both get a story. One side must now exist after the fight having won it. The other has no reason not to wake up. Bruised battered and blurry. Unknowing how, but nowing that something has fought and beaten them.
Now you can play sherlock upon your iwn self to try and piece together what happened. The story only ends when one side choses to write no longer.
Blue was collateral in a fught once and i got to spend the next few days piecing together what happened. Was good fun to me.
This is the only minor upside to the death rules (to me) death isnt the end, its just another page in our stories.