Post by Retired DM Munroe on May 29, 2011 9:39:39 GMT -5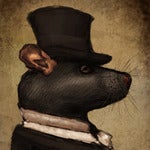 So my question is: which colors of dragon disciples are we allowed to play on FRC at this moment? what is the current ruling on that?
i was told a year ago or so, that only red ,copper and gold were allowed, yet now someone pulled an old thread back up which posts a different (all by it older) ruling.
no official rules can be found in any of the server-rules threads however.
The dragon disciples allowed without direct consultation with the DM Team for approval are
red dragon disciple, brass dragon disciple, and gold dragon disciple
. These are the three fire breathing types from among the standard chromatic and metallic dragons. Note that copper dragon disciple is not allowed as it does not breath fire.
Any other kind of dragon disciple would require consultation with the DM Team. Only fire-breathing dragon disciple types are allowed, because the class features of the RDD class are tied to fire. Any fire type beyond red, brass, or gold would be even more rare, as dragons that are not chromatic or metallic are more rare and thus need to be discussed with DMs first. We do not generally maintain a list of other fire-breathing types of dragons and don't encourage people to play other types. However, if you know of one and want to inquire about the possibility of playing it, you may do so. There are one or two fire-breathing dragon disciples that have been approved on a case-by-case basis for play on FRC that do not belong to one of the three types listed above.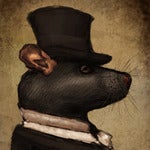 ;D )
Every thread in this forum starts with DM Q&A because some people only look at the 30 Most Recent posts link and can't otherwise tell they're reading a DM Q&A question before they respond to it. Beyond that, the rest of the categorization is so you can sort the forum by Subject and all of a topic should be grouped relatively close together. (I stopped about halfway through renaming threads for consistency, but I will pick that up again soonish.)