Post by DOT on Nov 11, 2019 11:50:27 GMT -5
No One Expects... the Hinquisition!

Hi gang, just wanted to get an idea of peoples availability for a hin player group loosely based around Shallybrook, certainly cormyr focused (if it ever develops beyond that, then cool, if it doesn't, then still cool). Would like to start it off as a standard, 'get to know your neighbor' mixer with a general goal of what to do to benefit Shallybrook and it's people
I didn't want to specify character type (ex. paladin/druid/etc) in order to be more inclusive and to allow it to be more fluid should the group change hands (allows for growth and continued activity, basically passing the ball when needed/wanted). This will allow for variety (if people want variety) and would be in keeping with a general hin group. Let your character be the one you want to play, and see how it meshes with the group dynamic, dont design it for group needs <3
activities are up for suggestion, some examples could be
-rp focused non actions, ex. special events like potlucks, holidays, repair walls find/hire persons etc (perhaps to explain why the ballroom is closed/locked and the hin fist monastery or the barracks are not accessible), fishing, attempt to get honey from that giant nest of bees, etc
-action rp focused like road patrols, defend the hamlet, adventures
-deep dive rp like research information to add to the area, ex. the local library/blue's residence might do well with an invisible placeable book with some hin centric information for ic information
Here's some neat information for lore:
The Big Book of Small Folk
I love this source, it's simply wonderful.
New and old characters welcome, open to suggestions, not level restrictive in the least.
If interested, just toss your character information below and take the poll. Again, character can be an established toon, or it can be a new one (keep in mind that FRC does not permit the ghostwise subrace, only stronghearts or lightfoots... give the above link a good read)

easy peasy
EDIT: PS this is hin focused, but as there are non-hin residences in Shallybrook, they are also welcome to be part of the story and interact, so maybe its also shallyfocused. Makes sense since some lore groups like the hin fist are also open to gnomes/dwarves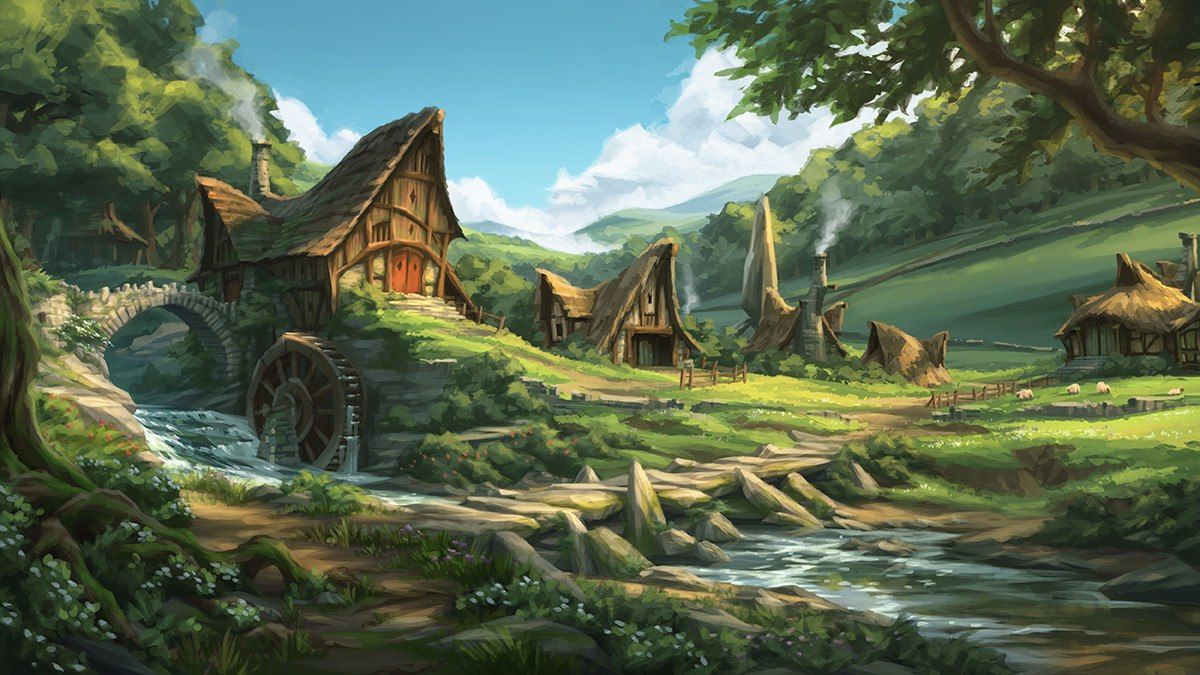 Here's some halfling phrases to get the creative juices flowing:
"The rabbit can dine royally only once unless it knows the whereabouts of the farmer's dog."
This phrase is one of many sayings that basically means "Thou shalt not get caught." This saying also admonishes the listener to look before leaping.

"The householder's disdain for the vagabond hides a hint of jealousy."
This saying is an affirmation of the halfling zest for travel and new experiences. It also serves as a curt dismissal of folk who jeer at halflings for their wandering ways.
"A horse is tall and strong; a pony is short and nimble. Each is content with her lot, and neither feels the need to remind the other which is the taller or the shorter."
This saying is a reminder that different kinds of folk have different capabilities, and a warning against braggarts and folks who jeer. A horse knows it's taller than a pony, and a pony that it's smaller than a horse; each is the right size for what it is.
"A place that's a feast for the eyes and the senses is a movable feast; you carry the memory of it wherever you go."
Another affirmation of halfling wanderlust, this saying reminds the listener that a person need not tarry somewhere to experience its joys. Just move on and savor the memory.
"Finding a gullible person is like finding a purse in the road---take it quickly and move on."
Fortune can come in many forms, so make the best of your opportunities. Still, don't hang around in one place waiting for more. If you wait on the road for another purse to drop, you'll eventually be run over. Likewise, if you stick around after conning someone, you'll certainly be caught.
"A lie is a spear with a point at each end."
It can be useful to tell a lie once in a while, but like a two-headed spear, it can skewer you if you push it in too hard.
"A wheel's rim is round, but its spokes are straight, and neither is any good without the other."
This saying is a reminder that disparate elements can work together to form a useful whole.
"A bird in the hand means a morsel on the table, but a bird in the bush means a song in the morning."
These words remind the listener that some efforts might produce inferior results in the long run. Sometimes it is best to let things develop before acting.
"Pity the farmer who curses the rain because it might spoil the hay. Yesterday, he cursed the drought because it was spoiling the roots."
This saying is a warning against seeing the cloud around every silver lining. It is also somewhat of a jibe against sedentary folk.