Post by tal02 on May 27, 2019 15:19:04 GMT -5
Just putting this out there. If anyone's interested in some
gold dwarf
play, see below and just hit me up on
Didi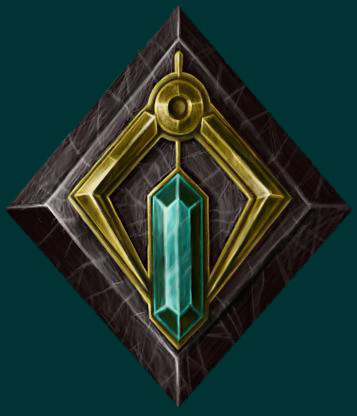 The Bludsmith Clan


In reality, this clan is actually a cartel composed of a primary house and a secondary house.
As much as these Gold Dwarves would like to call themselves a clan, their numbers do not justify the name.
The primary house are those of blood relation to the Thane, they are known as the Highbluds.
The secondary house are those that have come into the fold in one form or another, but are not blood related.
((ooc: Bludsmiths of the primary house require a minimum starting charisma stat of 12, this rule does not exist for the secondary house)).
"CLAN" BIO
1) Social Classes
I. Thane
Thane Mithras: Seer Matron of the Clan Bludsmith
A gold dwarf sorceress and earth elementalist of the Great Rift.
It is said that she is so skilled in smithing and transmutation that it is rumoured she can turn ore into cloth weave for wares and protective robes.
This is in fact just a rumor she created to add to her enigma and name.
She dresses in ornate dwarf regalia, with a mixture of green and red gems.
She is an elusive, greedy, and -very- prideful woman. A strong streak of grey, colors her otherwise ebony hair.
II. Council of Coin
mixed representatives from each social class
III. Highbluds & Bludblesseds
Crafters and Casters
most clerics are of Vergadain, a rare few are of Abbathor, rarer even are of the others in the dwarven pantheon
IV. Bluebluds & Emerald Eyes
Bluebluds keep the peace internally and are equal rank with Emerald Eyes who keep their trade routes safe
V. Layfolk and Others
2) History
The clan is from the Great Rift. Most of their holdings are in trade depots/barracks that dot trade routes.
Their main clan hall is well hidden due to the Thane's paranoia.
The clan itself is in fact not a true storied clan with much history, but rather a collection of smaller clans, mercenaries and the like.
These small groups have banded together for the betterment of their lot and to increase their buying and trading power amongst the established and greater clans of The Rift.
Due to the Thunderblessing, things are getting overcrowded in the Great Rift for the gold dwarves, and so small groups have been sent out on quests.
3) Goal
The clan's goal is to set up a trade or supply depot in Cormyr. In turn they look to assist the local dwarves of the area.
OOC: the group only should be made up of LN, LE, TN, NE, or CN for alignments; we're going for something different from the current shield dwarf group in game. Gold dwarves have not suffered compared to them and still have their kingdom intact), they are also more familiar with magic. The underlying story, to ensure the continuance of the Deep Kingdom, these gold dwarves have to step out of their traditional comfort zone, and succeed for their people by any means necessary...
...lest they suffer the same fate as their shield dwarf brethren.




ooc: if anyone is interested in playing as a bludsmith please let me know, it isn't a guild, but rather a sub-player group, casual fun