Post by iColetrain on Apr 5, 2019 15:04:43 GMT -5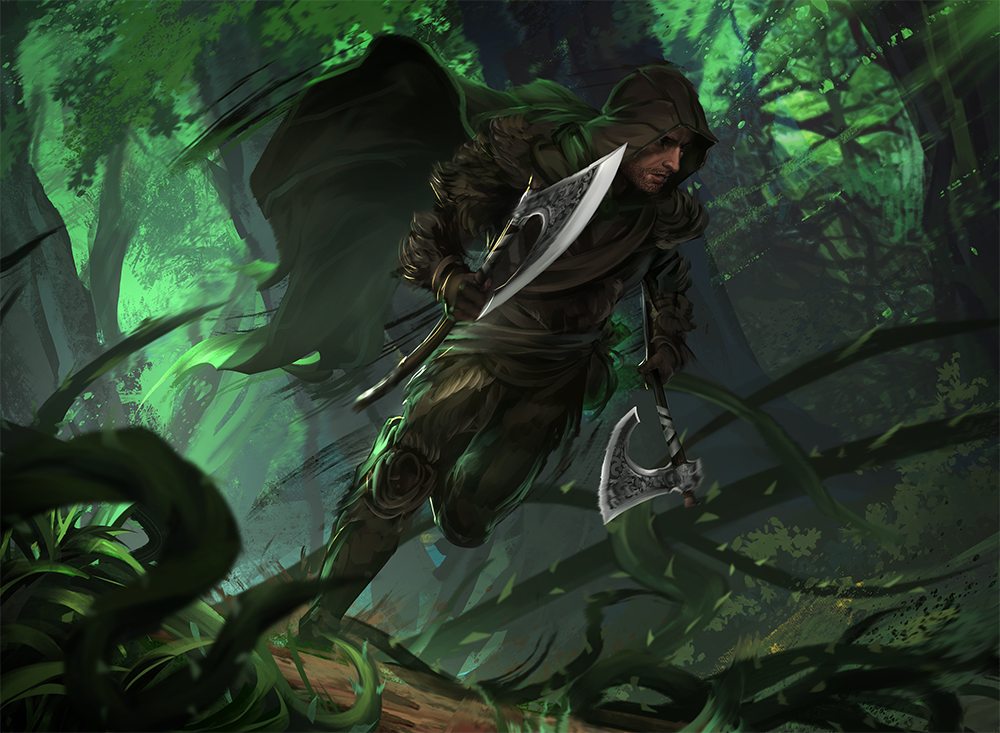 ---
Basic Information
Name: Jay Stormborn
Gender: Male
Race: Human
Age: 20


---

Physical Characteristics

Hair Color: Dark Brown
Eye Color: Changes Every Few Days
Height: 6'2
Skin Tone: Slightly Tanned

Physical Description:
Standing at 6'2 the person before you appears to be just able to call himself a man. Dark brown strands fall upon his shoulders in an unkempt manner befitting his heritage. He tends to shy away from attempting to look any certain way as he always finds it changes based on the situation before him. His body language tends to be reserved and mild mannered when in company of those he does not know. When he finally opens up to those he deems trustworthy he often engages in attempts to bring some humor and fun to the situation.

His body tone suggests someone who might eat just a bit more than he should. Naturally muscular from constantly spending time going through nature's path, he seems to offset the overeating. He keeps two precious items on his person that most might think insignificant unless otherwise noted. The first is what looks to be an old flask with a V engraved in the side of it. The second being a wooden necklace that has seen better days, which almost looks to be rotted if one were to inspect it closely. Other than those two items he can be seen at most times carrying around two books, he refers to as bestiaries. The first is for animals and creatures, the second which he keeps hidden in public view, is all about the people he meets and how they interact with the world.


---

Background Information

Hometown: Lurkwood
Known Languages: Common, Elven, Sylvan
Talents: Drawing, Writing, Shapeshifting
Hobbies: Sleeping, Eating, People-watching

Origins:
Born to a world he no longer knows, Jay was the son of a man who's name he can no longer remember. His childhood was spent following in the footsteps of his brother, Valkan. Both hailing from a tribe of barbarians on the edge of the Lurkwood, Jay never seemed to quite fit in with the rest of the tribe. His brother however garnered the respect of most. Always living in his brother's shadow Jay realized he needed to adapt if he ever wanted to surpass his kin. He never got the chance to show the elders what he was made of however, as the tribe fell prey to a cult of Talonites. Still a young boy, Jay saw death and destruction on a level he had never expected. Nearly everyone had fallen to the plague or it's effects, except a few young members of the tribe. Jay, and his brother Valkan were two of five that survived. Valkan was just becoming a man as this event occurred, as such could no more look after Jay than himself. The only solution he could find was to leave Jay in the care of a local druid.

Jay wanted nothing more than to stay with his brother after the destruction of his village, but realized this was unrealistic. After a month or two with the druid, Jay found himself learning a new way of life he had never considered before. As he grew older under the care of the druid, Jay embraced this new way of life and studied as much as he could. Every now and then he would hear stories of his brother's exploits across the local land, with each story he trained longer and harder than before. Jay knew that his brother would not rest until he had vengeance for what was done to their village, and in reality neither could he. After some time Jay heard his brother had become close friends with a Paladin named Leorick Stormborn, so close infact that Valkan adopted the paladin's surname of Stormborn. This filled Jay with hope that the events of the past had not consumed his brother, but merely strengthened his resolve. Learning all he could from the druid, Jay took up the surname of Stormborn as well, in hopes it would guide his brother to him and left for the last known location of the pair of friends, Cormyr.

After arriving in Cormyr, Jay found signs of his brother and Leorick but could not pin them down. He heard stories of a company the two had inquired about, The Ironsworn. He felt like this if any was a good place to start. Though fate seemed to be determined to keep brother from brother, it let to a dead end. After wallowing in defeat for a few days, Jay picked himself up and re inquired about the Ironsworn. He heard mention that they were like a family, in the ways they looked after one another. Determined to make a place for himself in the world, Jay joined up with the Ironsworn, hoping to bring a green thumb to a company of Iron.

More to come as it happens!