Post by Entori Be'te'waaaaaaaaa on Feb 13, 2019 0:48:54 GMT -5
Lucius hallow
(as played by Angus Sampson)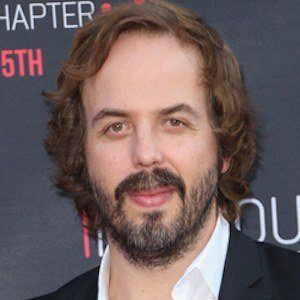 Lucius Hallow, stands 6' 3". He wears robes of dark carcoals and blues, with no holy symbols. He has brown eyes, that are often bloodshot, he does not seem to sleep much. his pack occasionally echoes profanities to which he often slams it into the ground or some other violence. Puffing on his pipe it emenates a foul sweet smell, such as a mix of cigar with fine pipe rum tobacco. while his stature is quite tall and girthy, he seems nimble, but not to strong. His only weapons seen is a rather orante staff that to any magician ..does nothing. and a small light crossbow.
Lucius is a representative of the IRON CROSS merchant consortium on a trade mission to the enclave near pruskur. The trade in fine wines and luxuries, which is what the IRON CROSS in known for. Do to a recent embarrassment, his mission complete he has been left in cormyr to attend his "customers". This banishment to the "hamlet" as he calls greatgaunt has left him exploring tutelage of the wizards bought by his master, Xavier.
he is often friendly but his bloodshot and pale complexion as well as ruffled beard and stigmatic pipe smoking, has made him less than savoury. He has a poor leadership skills and has a fondness for power, arcane or otherwise. He enjoys the complexities of magic, the worlds political problems and rising his own mantle in the IRON CROSS's name.
When not smoking, studying, or debating political means, Lucius is seen at the side of a large drunken man Matthian, his Endenchured man, and body guard. Somewhere along the way the hin Silverlute has caught up with their merry band and has started to adventure in the lands.
THE IRON CROSS, is a trade consortium of hillsfar ((player invention))
anyone from the area from the moonsea would know of this small and insignificant trade house as being known for its fine wines and tobac. It has ventured into other trade, but has failed. Successful in its current bid, it is run by Xavier Hallow. ((some relations we'll see))
Iron Cross motto, if a sign is ever seen . coniunctis viribus gladiis et fustibus te ipsum et Mortis (Conected in strength of sword and club, of self and death) ((in damarrian)